First Nations Partnership Coordinator
My ties to country are in North/Central Queensland with Birriah and Wangan nations; as well as Northern New South Wales with Bundjalung and Kamilaroi nations. I also have a connection to Warlpiri nation in the Northern Territory where I grew up and to Tanna Island in Vanuatu.
As the First Nations Partnership Coordinator I'm keen to work alongside local First Nations organisations and families to encourage and empower them; to help them to connect with Outback Futures. I see my role at Outback Futures as an avenue for creating intergenerational change.
One of my priorities is to work with communities in being culturally safe in seeking help in mental health, to seek help for learning and literacy, speech and occupational therapy.
My second priority is to provide an open space for engagement and cultural sharing of experience and acknowledgement of cultural knowledge where we can build meaningful relationships and respectful partnerships.
These words of wisdom have been important to me; and I carry them with me into the future:
"We make a living by what we get. We make a life by what we give."
Author unknown
"I don't hold the present generation responsible for the past but I do hold it responsible for the present and the future because it is its responsibility as mine to change things for the better."
Oodgeroo Noonuccal
"For I know the plans I have for you," declares the Lord, "plans to prosper you and not to harm you, plans to give you hope and a future."
Jeremiah 29:11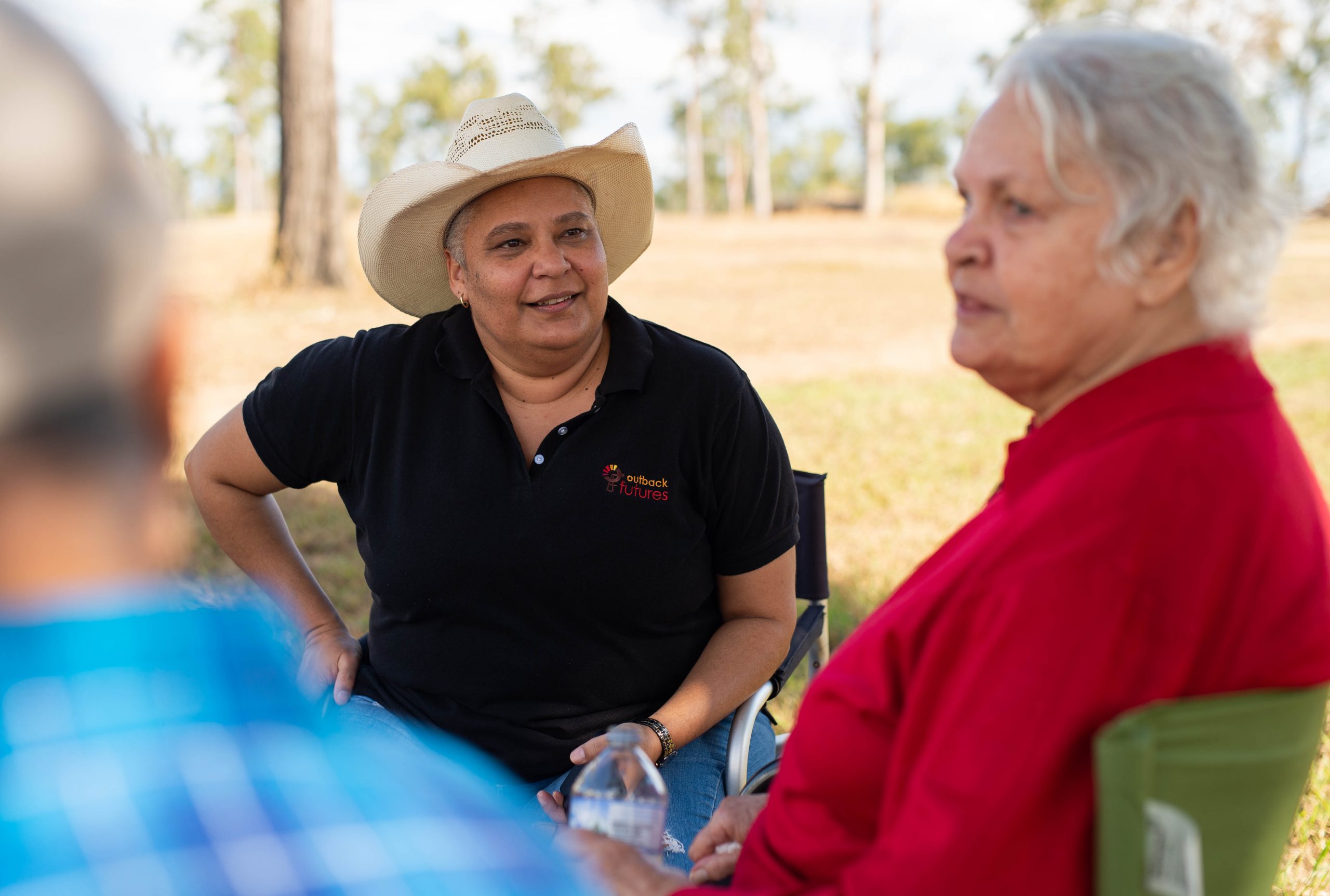 The Issues We're
Working To Address
Working Together For Outback
Mental Health And Wellbeing