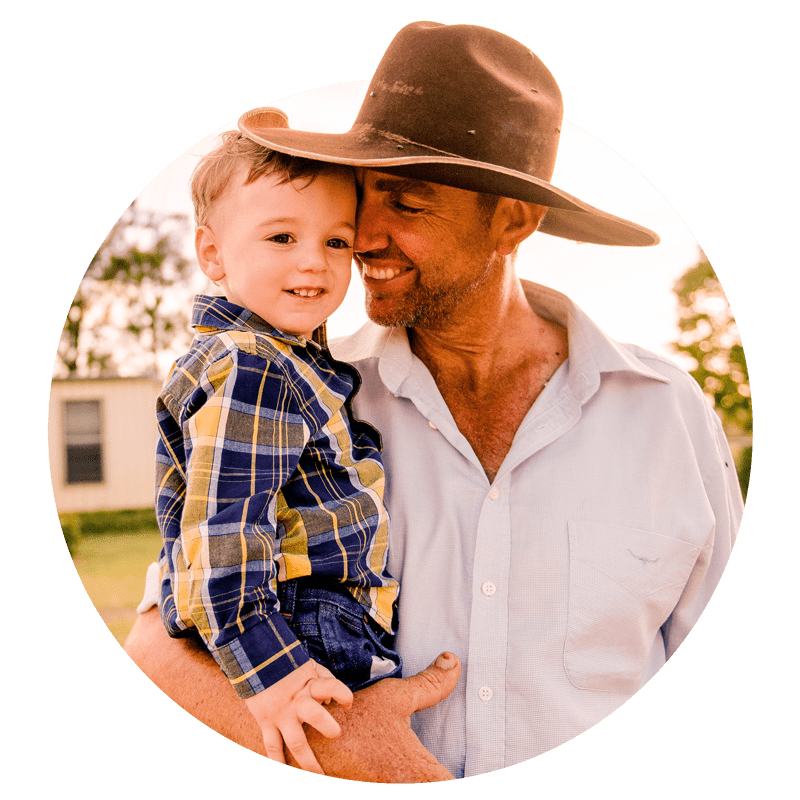 to thrive by providing mental health and wellbeing services.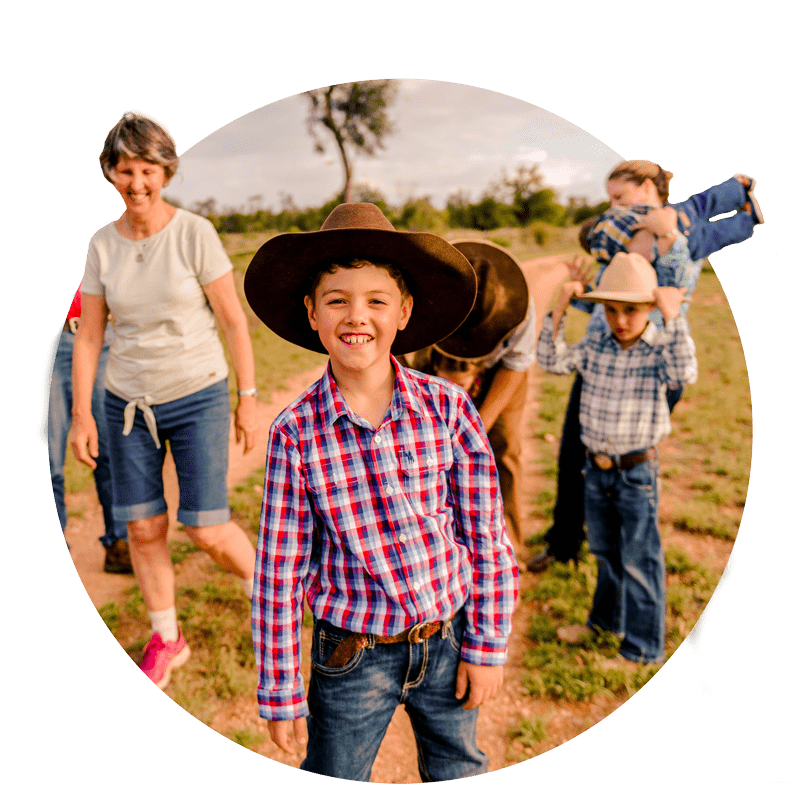 Supporting bush communities
to thrive through community wellbeing, growing connections, and building skills.
Making
a lifetime
of difference
There are things we can all do to take care of our mental health and wellbeing.
When we're physically unwell, we talk to a doctor. In the same way, there are people we can talk to when we're struggling with our mental health.
We'll answer your questions and help you get support that's right for you.
Outback Futures does not provide crisis support.
For 24/7 or crisis support please call:
In an emergency please call 000.
Wellbeing is for everyone, everyday.
Wellbeing is the choices, activities, and thoughts we have that affect how positive we feel, our sense of purpose, how connected we are to the people and places around us, and a whole range of other things.
Our Resources are full of tips and tools to help you, your family and your community strengthen your mental health and wellbeing.
I'd like tips and tools about:
All
Advocacy
Community, School & Workplace
Family
Other Support
Real Stories
Wellbeing
If you haven't connected with a psychologist or counsellor before, you might be a little unsure what to expect in...
"2021 did not start very well, with a traumatic event happening that left me with deep, intense guilt about why I couldn't change the outcome. For two weeks I lived in what felt like a deep hole with no way out, no way of fixing my brokenness, and no way of coming to terms with what had happened. After desperately reaching out for help I was put in contact with a counsellor at Outback Futures. I feel the work my counsellor has done with me over the past few months has saved my life mentally and emotionally. I have, and will continue to, recommend Outback Futures to anyone that needs help or someone to talk to. Thanks heaps guys!!"
Kerry
North West Queensland
"Outback Futures has become a vital part of our region and their teams, from their literacy specialists through to their psychologists and other therapists, are having a real impact on the strength our children and families will take into the future of our region – meaning as a council we can have greater confidence in a community equipped and resourced to respond to the challenges of remote living."
Andrew Martin
Mayor, Blackall-Tambo Region
"The Tim Fairfax Family Foundation has been pleased to support the vital work of Outback Futures since 2016. We have heard first-hand about how they have empowered people to stand up to the challenges of living on the land – as individuals, families and communities. We are proud to partner with Outback Futures as they continue to work closely and compassionately with communities, supporting wellbeing and building on their strength and resilience to embrace both the challenges and joys of living in rural Queensland."
Tim and Gina Fairfax
Tim Fairfax Family Foundation
"After having yet another teacher approach me about my son's school work, I did not know where to turn to for help without having to travel huge distances at a great cost. Outback Futures are able to offer so much to people living far away from essential services found closer to the coast that I know I personally took for granted when living there."
Parent
West Queensland
"Services for our small communities have been lacking as in most outback towns especially when it comes to specialist services. Outback Futures bring much needed services to our communities including continuity of care (seeing the same person) and qualified specialists with the understanding of the rural environment. They do not just come in and work with someone and leave. They work closely alongside local services to assist in the ongoing work in supporting individuals."
Tony Dodge
School and Community Chaplain, Alpha and Jericho
We'd love to hear from you! Submit your enquiry and get in touch with us today.
Sign up for our newsletter