Outback Futures is a not-for-profit organisation committed to
long term, intergenerational change in mental health and wellbeing outcomes for our outback children,
families and communities.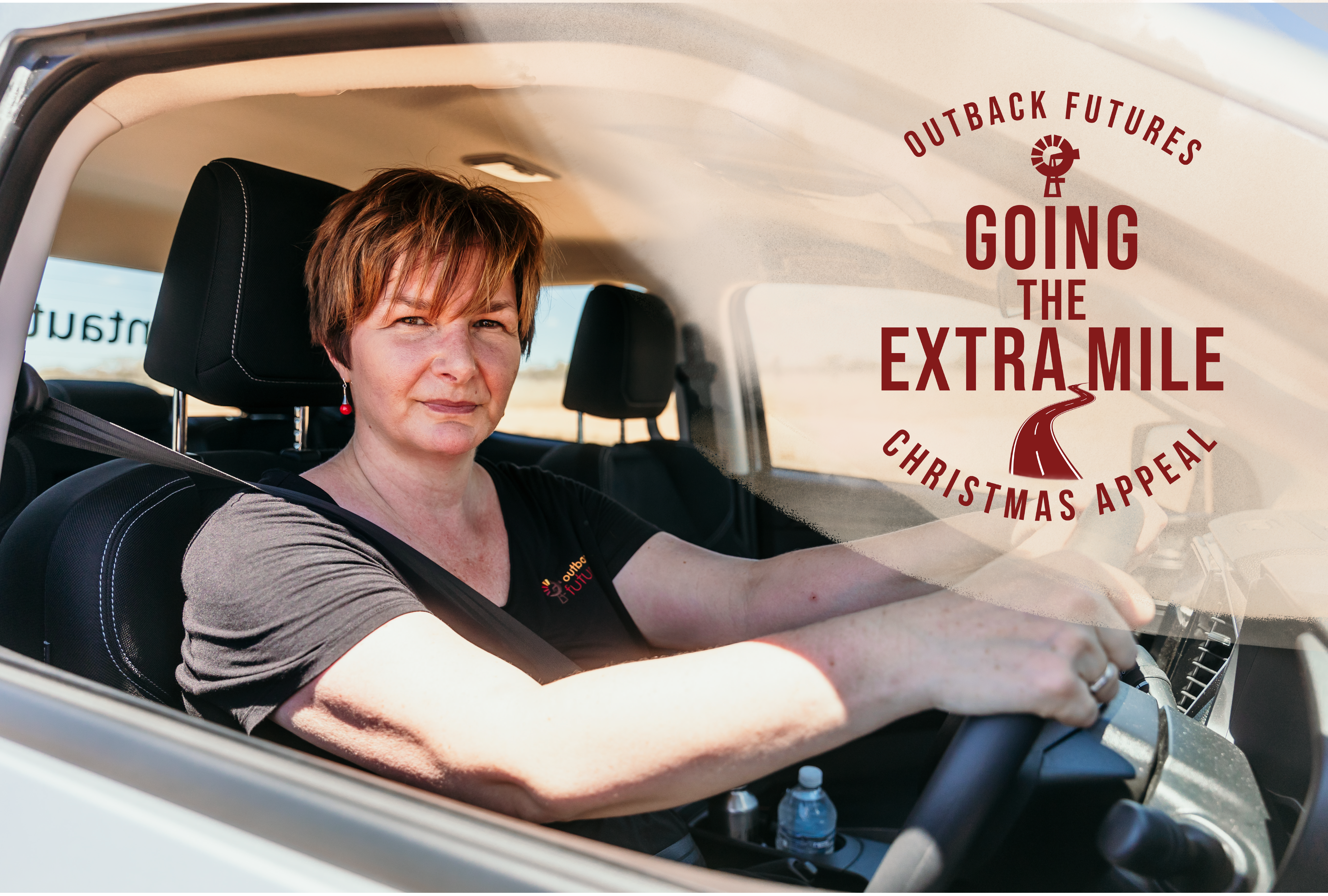 This Christmas
help us go
the extra mile!
We're working alongside communities to build a stronger mental health and wellbeing future for our outback. Your giving means we can deliver the help people need when and where they need it. Please donate today.
Outback Futures was born in the bush, based on lots of real and honest conversations with outback women and men - business owners, community leaders, mayors, teachers, workers, parents, grandparents - ordinary everyday people who want things to be different and better for their community.
We work to break down barriers around mental health and wellbeing.
We help our outback communities feel empowered to ask for and expect better access to services.
Our heart is to see whole communities working together to care for themselves and others.
We're about renewing hope, building resilience and strengthening community.
To connect with our team and services, please call 0417 703 729 during office hours.
For crisis or 24/7 support please call Lifeline on 13 11 14, Beyond Blue 1300 22 4636, or for under 25s, Kids Help Line on 1800 55 1800.
In an emergency please call 000.
We know school isn't easy for everyone, so if it's something that makes your child feel a bit squirmy in their stomach, fidgety in their fingers, or muddled in their mind, we're here to help you and your child discover some ways to turn school days into good days.
"The first step is by far the toughest step that you'll have to take," says Dave, an ordinary outback Aussie bloke who struggled through years of depression and anxiety.
"It's not always going to be roses," he says. "There's going to be ups and downs, good days and bad days, but that first step is by far the hardest."
support and care for our outback communities
Outback Futures STAY WITH ME service provides consistent, accessible and reliable 
mental health and wellbeing support for our outback people, families, and community.
All of this is possible because our generous supporters are committed to creating long term positive change for our outback communities.
'Stay With Me' appointments delivered
%
more appointments than 2018-2019
hours of Face-to-Face appointments delivered in community
clients across 7 regions in Central West and North West Queensland
kilometres travelled by our teams
%
of appointments were scheduled with a Psychologist or Counsellor
 A lack of daily routine can impact how we think and feel. Here are some practical tips to help you kick start healthy habits.