An effective, long term, whole-of-community mental health and wellbeing solution addressing the challenges facing our remote and very remote communities:
inconsistent service provision,
poor service accessibility due to large distances and travel times,
disengagement from seeking help, and
confidentiality in small community contexts.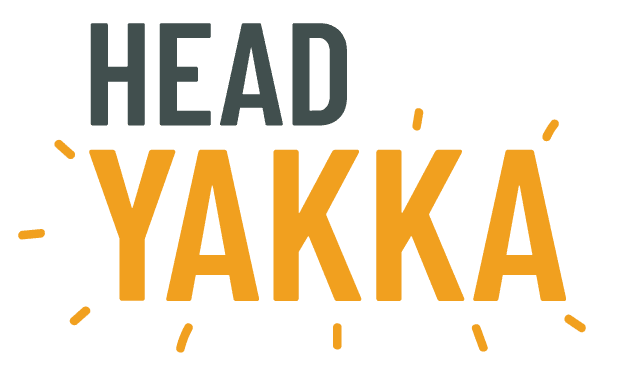 Head Yakka is a community led initiative empowering communities to take ownership of their mental health and wellbeing future.
Head Yakka aligns with our Community Facilitation Model, with the Outback Futures team facilitating community led wellbeing conversations, ideas and activities.
What this looks like on the ground.
Region-specific teams including psychologists, counsellors, social workers, speech pathologists, occupational therapists, and literacy and learning professionals.
Connect with our team for face-to-face appointments when we visit  your community.
Access regular support from our multi-disciplinary team through our phone/video telehealth service.
Critical incident response
On the ground support and care if a tragedy or disaster happens in your community, and we'll stay connected during the recovery journey. 
Practical tips and tools to help everyone in your community take care of themselves and each other.
Helping you care for your most important assets – your people.
Helping your community put wellbeing ideas and initiatives into action.
Cutting through the bulldust
Tackling the stigma and helping everyone have real, safe and positive conversations about mental health.
Our vision is to see more remote communities across Australia equipped with the confidence and tools to identify and address their own mental health and wellbeing challenges. 
We're currently working alongside 11 LGAs (local government areas) in Western Queensland.
The Outback Futures Community Facilitation Model is agile and flexible, enabling us to respond to invitations from other communities as funding becomes available.  
Setting kids up for stronger mental health and resilience now and into adulthood. 
We provide consistent and accessible allied health services to help kids grow in confidence and capacity at school and in life.
Our team works with parents, carers and schools to identify and address developmental issues early.
Our team includes psychologists, counsellors and mental health social workers who provide support for children, teens, adults and families:
Managing anxiety, depression, anger and stress

Addressing relationship issues, behaviour challenges and social difficulties

Managing emotions

Coping with grief, loss, abuse and trauma

Coping with family, home, changes and transitions

Building and maintaining a sense of emotional well-being and resilience

Assessing delays in development

Developing self esteem, confidence and a mindset for learning

Providing resources for parents including parenting strategies and ways to support children

Explore and support attention, focus, sensory and social skill development
Our speech and language pathologists help kids and teens with speech development and communication skills so they can communicate effectively with their family, friends, and later in life, in their jobs.
Receptive language (Listening to and understanding spoken language)

Saying sounds and speech clarity

Expressive Language (talking and using words to make sentences and stories)

Late talking 

Developmental delays

Social and conversational skills

Learning to read and spell

Fluent speech – stuttering

Voice disorders

Autism Spectrum Disorder (ASD)
Our occupational therapists work with kids, teens and their families, building skills to do the things they need to do everyday.
Occupational therapists work on participation in preschool, school and home activities to enhance a child's, and their family's, quality of life.
Helping our kids grow in confidence and capacity at school and in life can help set our kids and youth up for stronger resilience into adulthood.
Attention and concentration

Fine motor skills e.g. grasping, handwriting

Gross motor skills e.g. balance, climbing, running, swinging

Eating or drinking e.g. fussy eaters, limited food choices, fear of foods

Learning e.g. remembering things, planning, problem-solving, organisation

Self-care e.g. dressing, toileting, brushing teeth, washing, tying shoelaces

Play and social skills

Sensory, behavioural and emotional regulation e. g. helping to stay calm and alert
to support other learning
Our literacy and learning team works with kids, their parents/carers and teachers, to help kids grow in confidence and capacity at school and in life. 
Growth mindset and learning confidence

School readiness: oral language, print and book awareness and phonemic awareness

Foundational literacy skills

Reading strategies and comprehension

Support for families and schools to positively impact literacy development
WiWo - A workforce solution that works.
WiWo (Work In Work Out) is our innovative allied health workforce solution for remote communities.
Designed in the bush, for the bush, WiWo addresses two significant issues for health services in our outback communities:
inconsistent service delivery that is difficult to access, and
high turnover of allied health workers.
WiWo (Work In Work Out) differs from traditional FIFO models.
Our team remains connected with clients and communities both when we're in a community and when we're working from our home base.
Our team regularly visits communities, building trusted community-wide relationships, establishing client rapport, and reducing stigma around mental health and help seeking.
Clients access regular telehealth appointments with the same clinician they see face-to-face, providing service consistency, accessibility, convenience and client confidentiality. 
In the three years 2018-2020 operating with the WiWo workforce solution, our average turnover of clinical staff was 10.8% per annum.
Turnover of health professional staff in remote communities can be as high as 80 per cent per annum (source).
A multi-disciplinary team of allied health professionals and community development workers is dedicated to each LGA, providing consistent service delivery and building high impact community partnerships and collaborations. 
The issues we're tackling.
Mental health and wellbeing issues are similar across Australian communities, but the impact runs far deeper in rural and remote communities.
Social, economic and geographic barriers often prevent people in the bush from seeking help and accessing support.
Suicide rates for young men (15-24) in Western Queensland are 4.7 times higher than their city mates. (Source)
41% of very remote children are considered developmentally vulnerable in one or more areas of physical health, behaviour, emotions, language and communication. (Source)
Turnover of health professional staff in remote communities can be as high as 80 per cent per annum. (Source)
65% of Queensland is in drought, and many communities have been in drought for more than 8 years. (Source)
The number of people going to a hospital emergency department with mental health concerns is 60% higher in Western Queensland than the whole of Queensland. (Source)
Psychologists per 100,000 people in very remote communities compared to 109 in major cities. (Source)
Access to mental health support services is difficult for people living in remote areas – people are accessing services 3-6 times less than people in the city. (Source)
Behind every number are people and their stories.
Jericho local Shane Ross shares about the turning point that made him realise he needed to reach out for some help. Watch Shane's story here.
Following a traumatic event in early 2021, Kerry was left with deep, intense guilt about why she couldn't change the outcome.
"For two weeks I lived in what felt like a deep hole with no way out, no way of fixing my brokenness, and no way of coming to terms with what had happened," Kerry says.
Living in a remote community in North West Queensland means accessing support and care can be challenging.
"After desperately reaching out for help, I was put in touch with Outback Futures," Kerry shares.
"I began connecting with one of their counsellors, talking regularly on the phone and video calls."
"The Outback Futures team has gone above and beyond to help me realise I was not at fault," shares Kerry. "They've helped me move past the bad and concentrate on the good."
"I feel the work my counsellor has done with me over the past few months has saved my life mentally and emotionally."
After years of struggling with anxiety and depression, Dave wants people to know it's okay to seek help, especially if you're male. Read Dave's story here.
Long time Central West Queensland resident Julie* was referred to Outback Futures by the local nurse navigator with symptoms of severe depression which she had been battling for many years.
Julie was over 70 years of age, lived alone in a small remote community, and expressed feelings of extreme loneliness.
She had trouble leaving the house due to her anxiety and depression, and this contributed further to her sense of isolation.
Getting help had always been a short lived process for Julie due to her difficulty attending appointments outside the home.
Julie had an initial face-to-face session with an Outback Futures counsellor and they also spent time setting up Julie's iPad with telehealth software.
Julie began regular telehealth sessions with the same counsellor. The reliability and consistency of her attendance increased dramatically and she reported looking forward to her connections on screen. As a result, Julie has been able to access the support she needs, when and where she needs it.
Concurrently, the HEAD YAKKA initiative was being developed in Julie's region by Outback Futures together with local community stakeholders and champions. HEAD YAKKA focusses on strengthening existing community networks and wellbeing projects, as well as equipping people to better understand mental health, developing tools to support one another, and becoming more confident in help seeking pathways.
This meant HEAD YAKKA was strengthening the community networks and support around Julie in conjunction with her own access to therapy, ensuring broader community understanding and support for Julie, and others like her, was growing.
Julie's story highlights the value of empowering communities to identify and support those who are vulnerable, and positively contribute to the mental health and wellbeing of their own community.
*Our client's name has been changed to respect her privacy.